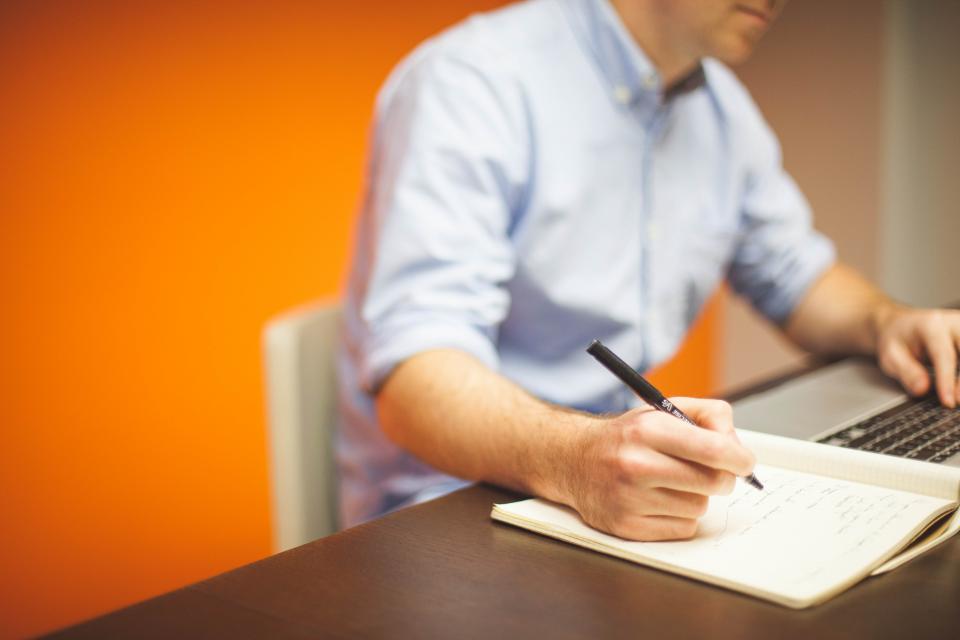 We've developed our traditional accounting practices into innovative client-focused services. Our flexibility & adaptability will ensure we can help you get the best results.
Accounting and Bookkeeping
Modern business demands up to date accurate financial information.
We can relieve you and your staff of an enormous burden by taking care of all your bookkeeping and accounting needs, including the preparation of your annual accounts and periodic management accounts for tax, business appraisal and planning purposes.
We will discuss your requirements with you and provide you with tailored information and constructive advice on a regular basis.
Benchmarking
Have you ever wondered how your business performs compared to your competitors? Are you spending enough on advertising? Are you paying too much rent? Are your staff costs too high? What is the average bottom line of your competitors?
Survival in today's business climate requires you to spend more time working on your business rather than in the business.
We can provide you with accurate, timely and informative benchmarking reports – allowing you to:
See how your business compares against your competitors
Understand how the rest of your industry works
Analyse the key performance indicators of your industry
Armed with this information, we'll work with you to develop action strategies to improve your bottom line.
Budgeting
A good budget is a necessity in a good business plan. It is one of the best business tools we have, allowing us to set financial targets and measure our performance.
The techniques we utilize in the formation of financial projections will allow you to consider future scenarios and give you goals to strive for in your business.
In addition to goal setting value, budgets will often improve your chances of acquiring funding as financers often require forecasts as a prerequisite for funding approval. Cashflow forecasting is a vital part of ensuring that your business will always have the cash it needs, because profits don't pay bills – cash does.
There are many types of budgets and we can help you design the right budget for your needs and requirements. Let us show you how a budget and a cashflow forecast are able to provide feedback to allow you to prepare for the future of your business.
Business Start-up
Let us help you turn your business idea into a reality.
If you have a good idea for a new business venture but don't have expertise in the legal or financial aspects of creating a new business, we can help you:
Decide on the most suitable structure for your business – sole trader, partnership, or limited company
Prepare a business plan, cashflow projections, budgets, and trading forecasts
Assess your finance requirements, advise on the best sources of finance, and draw up the necessary proposals
Establish a good working relationship with your bank
Complete any registration procedures with Companies House, Inland Revenue, or Customs and Excise
Deal with company secretarial issues
Set up a recording system for your internal use and for complying with statutory requirements
Financial Planning
Financial planning ensures that your financial goals can be met through the development of comprehensive and effective strategies that will strengthen your financial security. These strategies provide a source of income other than your business or employment income.
Our qualified and experienced team is able to discuss with you your financial options, providing a three stage service in financial planning:
Initial Financial Advice
Implementation of financial plan
Ongoing investment portfolio management
A variety of investment options are available, including corporate bonds, term deposits, local body and Government stock, New Zealand and overseas shares, and managed investment funds to name a few.
Don't take unnecessary risks with your future. Allow the professionals at NextStep to guide you towards achieving your financial goals.
Management Consulting
Our aim is to ensure that your business achieves the potential that it's capable of. We have the know how and experience to offer advice to help you run your business more effectively.
We are practiced in acting as a sounding board for management, bringing to the relationship years of experience in business growth. We can identify key performance indicators in your business, through which you will see the positive changes occurring with the help of our professional consultants.
We are able to check that your business is as competitive, focused, and profitable as it can be. We then offer flexible strategies, designed to address the issues affecting your business.
Let us give your business a health check. Take the practical advice we can give to ensure the continual success of your venture.
Office Duties
Here at NextStep we understand that the day to day office duties are not everyone's cup of tea. To this end we are happy to help out with some or all of the following services:
Wages Processing
Payment and processing of creditors
Collection and banking of debtors
Various secretarial tasks
Training in Office duties
Payroll Services
Administering your payroll can be time-consuming and divert you from the core activities of your business. Payroll & employment legislation is growing increasingly complex.
We can relieve you of this burden by providing a comprehensive and confidential payroll service, including:
Customised payslips
Administration of PAYE, statutory sick pay, annual leave etc
IR-Filing to the IRD
Summaries and analyses of staff costs
Administration of incentive schemes, bonuses and termination payments
Even if you have only a few employees, you will make savings by engaging us to administer your payroll.
Strategic planning
The pressures of daily business can often mean that strategic planning takes a back seat – but to have a successful business you must plan ahead.
We'll help you establish a strategic plan that looks at where you want your business to be in the next 3-5 years and exactly how you and your team can achieve these aims and objectives.
Your strategic plan will:
Define the characteristics of your company in three to five years
Identify your competitors
Define your objectives and financial goals
Put in place an effective implementation plan to achieve your goals.